The father of the Palestinian detainee Ahmad Manasra revealed that his son is suffering from very difficult health and psychological conditions due to his years of confinement in solitary isolation.
"He suffers from low vision despite his young age as a result of blocking sunlight from entering his solitary isolation room," the senior Manasra explained. "He also suffers from a state of terror and intense fear.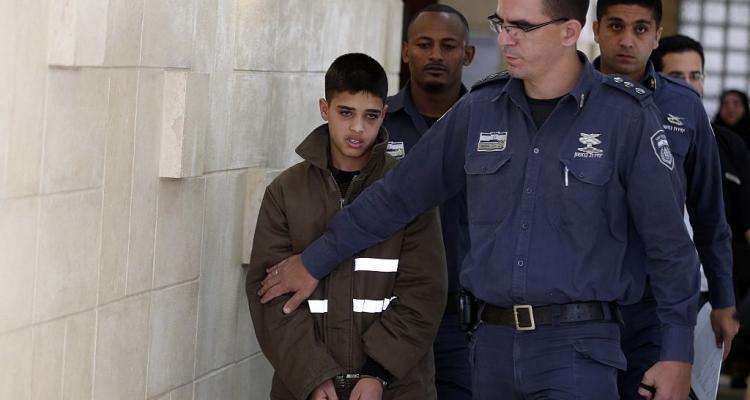 "The prison administration deliberately gives Ahmad Manasra unknown medicine that weaken and relax his nerves, and his exact health and psychological condition is not disclosed. He needs urgent psychological intervention."
The young Ahmad Manasra is considered one of the most high-profile and cruelly-treated child prisoners in Israeli occupation jails. Currently held in solitary confinement at Ayalon prison in dire conditions that have exacerbated his condition.
Originally sentenced to nine-and-a-half years in prison. Ahmad Manasra's mental health has severely deteriorated, and he has been diagnosed with schizophrenia. Medical professionals have stated that Manasra requires immediate specialized medical attention outside of prison.
Manasra's lawyer Khaled Zabarqa reported on 23/8/2023, "We hold Israeli occupation prison administration fully responsible for his fate, in light of the serious data that are received about his psychological condition."
Heba Morayef, Amnesty International's Regional Director for the Middle East and North Africa, has stated, "Ahmad Manasra has been subjected to various forms of injustice at the hands of Israeli authorities, including the harmful effects of his growth due to imprisonment and extended periods of solitary confinement.
He endured mistreatment during interrogations, conducted without the presence of his parents or lawyers, and was denied his right to a fair trial. He should have been released a long time ago, but he continues to endure unnecessary suffering in Israeli prisons."
According to Amnesty International, Manasra was arrested on 12 October 2015 in relation to the stabbing and injury of two Israeli citizens in Pisgat Zeev, an illegal Israeli settlement in occupied East Jerusalem.
Despite being found by the courts not to have participated in the stabbings, Ahmad Manasra was convicted of attempted murder in 2016 in proceedings marred by allegations of torture, and despite the fact that he was below the minimum age of criminal responsibility at the time.